READ MORE ABOUT YOUR CLASS INSTRUCTOR
About Everlasting Instructors
Why train with one of Everlasting Instructors? They are all ready to set you up for a successful journey and career. Our instructors are carefully selected for their skills and passion for the industry after which they complete our intensive Instructor preparation programme. You can rest assured that whoever you train with has met and exceeded all of our high expectations and requirements, meaning you can become your best version.
About me
Monika Ludwiczak
London, UK & Worldwide
About Monika Ludwiczak
There is so much we can say about this PMU Queen. For starters she is Everlasting Brows company founder, she has been innovating the beauty industry since 2009, first by offering her services to elite clients in London, later educating and developing products.

With degree in psychology, Monika is highly intelligent, but she could never deny her creative calling and passion for the beauty industry. When Monika isn't working on her next industry project, she is teaching one of her masterclasses in London or abroad, she is busy attending events as a judge or a speaker, as well as servicing clients at our Knightsbridge (London) location.
About me
Kelly Fitzmaurice
London, UK
About Kelly Fitzmaurice
My passion for beauty has stemmed from a 20 year career working in the industry. During this time I have been involved in both Salon management and in-salon training, it was only a matter of time before my passion would lead me to a teaching role qualifying with a full teaching degree and with a keen desire to pass on my knowledge and skills to other students. Having spent many years teaching in FE Colleges, I wanted to do something a little different.

Everlasting Brows and their innovative industry leadership really caught my eye in 2014, this coupled with my keen interest in eyebrow artistry has lead me to become the Head Office Educator for both Sleek Brows & Everlasting Brows, travelling internationally and passing on my knowledge to our students.

I am fortunate enough to work very closely with the Founders of this incredible brand, and thoroughly enjoy teaching our students and improving the skills of others.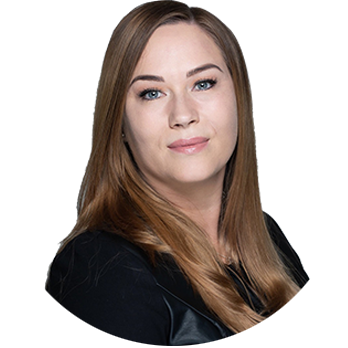 About me
Alice Kingdom
East Anglia, UK
About Alice Kingdom
Alice started a career in advanced beauty treatments nearly ten years ago, and has been part of the Everlasting Brows family for a number of these. Alice make's up part of our UK training team.
Alice's interests and skills are centred firmly in techniques which require precision and high level knowledge of the skin. Microblading and semi permanent makeup are her passion.
2020's achievements include being the winner of "Best Microblading Artist 2020". Her accolades include many nominations, awards, conference speaking, and producing content for industry leading press.
Alice's aim as a trainer, is to arm you with all the necessary tools to enable you to make the most of your training. She prides herself on being able to explain things in a clear and concise manner. She is patient, super approachable and although takes training very seriously, always makes room for a little FUN as you learn! Clients and students are in safe hands.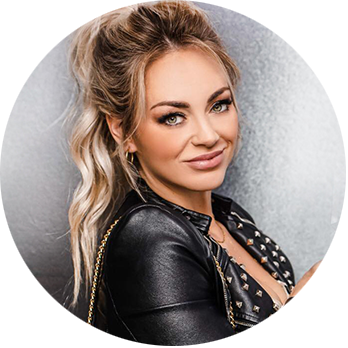 About me
Daisy Wolf
Brussels, Belgium
About Daisy Wolf
Bio comming shortly.
About me
About Alice Brunt
In early 2010 Alice qualified in advanced Beauty Therapy Science and kick started her career within the beauty industry. Working with world renowned companies such as Pennyhill Spa London and makeup artist for Channel 4 UK.

When Alice first trained with Everlasting Brows she instantly fell in love with the brand and the positive changes they are making towards the Semi Permanent Makeup industry.

As a permanent makeup artist, Alice's greatest passion is to help clients boost their confidence and self-esteem. She is a perfectionist and enjoys working patiently and meticulously to produce unbeatable, natural-looking permanent makeup.

As a certified Everlasting Brows educator, she is extremely excited to share her skill and knowledge with her students.
About me
Jane Eriksson
Helsingborg, Sweden
About Jane Eriksson
Jane Eriksson: Entrepreneur, Lashtrainer and inspirer

With her roots in the Make-Up industry Jane has been in the beauty industry for over a decade, leading her from starting out on a small kitchen table in her small home town to stepping into the biggest exhibitions and competitions in the world and organizing The Swedish Masters in Eyelash extensions since 2016 and since fall of 2018 the official organizer of The Lash Games in London, UK. Jane has, with her partner Daniel, started several businesses and brands, both domestic and international, striving to make the lash & brow world a little better piece by piece, always putting her heart, knowledge and soul into everything she does.

Moving from that small kitchen table outside Helsingborg (Sweden) she now owns one of Helsingborg's biggest salons and education centers, teaching in everything from Classic lashes and Law Lifts to advanced Volume, Microblading and PMU.

Jane is always looking for better products and and runs her own webbshop called "Lash 'n' Brow Store" with brands such as Elleebana, Belmacil and Everlasting Brows represented in Sweden. She also co-owns the brand "Blacklashes.pro" created together with a few carefully selected partners which went live for world wide sales in 2018.

Jane judges in many of the most well known and biggest lash competitions around the world, including for example; The Lash Games, The German Masters, Lash Battle UK and Lash World Cup in Amsterdam and with her credentials you are sure to learn the best of the PMU world.
About me
Pia Laing
California, USA
About Pia Laing
Pia has been a leading presence in the beauty industry for over 11 years. Not only has she been a respected member of the Society for Permanent Makeup Professionals since 2006, she has also been a licensed esthetician since 2002. She is co-founder of Orange County's premiere microblading studio, Brow House.

Pia devotes tremendous care, attention, and custom design to each client. She believes that utilizing a positive mindset of focus and always doing her best is a huge factor in her success, in addition to her deep technical understanding of microblading.

As a certified esthetician, she has worked at several renowned spas such as the Grand Wailea in Hawaii and Beauty Kliniek Med Spa in San Diego, CA.  Being on the cutting edge has always been a core value for Pia; she continues to learn and enhance her craft so she can always provide her clients with the top level of service and her students with the most advanced methods of microblading. She has trained with some of the top permanent makeup artists in the country as she has travelled extensively furthering her knowledge and skills in permanent makeup and microblading.

Microblading has swept the beauty industry and Pia has experienced the amazing benefits of being a part of this incredible global trend.  Pia's style is a result of years of combining the most effective and advanced techniques and is exclusive to her teachings.  Pia's drive to provide the highest levels of service to her clients as well as her students is the foundation for her success.

As a certified Everlasting Brows educator, she is extremely excited to share her vast knowledge and experience with her students. Under her professional instruction, students will be receiving the most powerful foundation in microblading.
About me
Madisen Stiverson
Ohio, USA
About Madisen Stiverson
Madisen Stiverson is an Ohio-based Everlasting Instructor. She has always had a strong love and appreciation for beauty and the industry as a whole. She has over 11 years of experience as a licensed Cosmetologist/Spa Manager and over 4 years as a Permanent Makeup Artist.

Madisen's passion and drive pushed her to open her own studio in 2021 and she's on fire to grow and learn as well as help others through her teaching. She believes that when we feel beautiful, we glow. This was the inspiration for Glow Studio Beauty Lounge in Zanesville. She strives to offer her clients and students a luxury experience and to ensure everyone leaves feeling confident and beautiful. Outside of the studio, Madisen is also a wife and mother to two beautiful daughters.

When she first began in the Permanent Makeup world, her initial training course left her feeling overwhelmed and unprepared. Once she ventured into training with Everlasting Brows - the stars aligned. She has now received extensive training with the company and loves the quality product, innovation and support that they provide. She feels blessed and excited to share her knowledge and see her students succeed in the industry.

In teaching she stresses to her students that this skill takes practice and patience - but if you have the passion, that is key!
About me
Charlene Deetlefs
Pretoria, South Africa
About Charlene Deetlefs
soon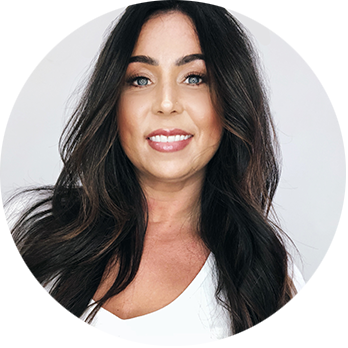 About me
Stephanie Coutu
London Ontario, Canada
About Stephanie Coutu
All roads have led to this. Stephanie comes from creative and academic backgrounds, with bachelor's degrees in both Visual Art and Education supporting her two decades of well-rounded industry experience in skin, beauty, and brand development.

Owner at 'KEPT.' for all things lashes and brows, Stephanie has created a positive beauty culture in London, ON for clients and students alike. She specializes in pro-aging skin services including microneedling, microcurrent, and holistic facials. Borrowing from her formal art background, Stephanie creates or corrects clients' brows through advanced brow mapping and microblading techniques. Stephanie's dedication and drive has earned her national recognition as one of the first certified Everlasting Brows educators in Canada.

Starting with her first job behind a department store makeup counter, she was hooked on all things beauty. After finishing graduate school, Stephanie maintained her involvement in the industry and became a college-level educator, focusing on the 'why' behind the 'how'. This is where she believes true learning takes place and is why her students excel so quickly. As a self-proclaimed beauty junkie, Stephanie is continuously updating her skills by seeking out innovation and traditional practices.

Created from a passion to help clients feel like their most confident selves, KEPT. is a destination for self-care, attention to detail, holistic wellness, and progressive career coaching.

Beauty is always more than skin deep #keepKEPT.
About me
Tiffany Fluhme
Pittsburg, PA
About Tiffany Fluhme
Tiffany Fluhme lives and breathes all things health, wellness, and beauty. Tiffany is an experienced Physician Assistant, specializing in the field of Plastic and Reconstructive Surgery. She has practiced alongside renowned plastic surgeons, and credits this experience to being the platform for her knowledge, passion, and expertise of the beauty and cosmetic industry.

Pursuing her entrepreneurial spirit and passion for the industry, Tiffany launched her company, Fluhme Beauty, with a line of color cosmetics and professional grade skin care. For several years her products were sold online and through independent consultants. In 2015, along with her business partner and husband, Dr. Derrick Fluhme, Tiffany took the company to the next level and opened her first beauty bar, the Fluhme Glam Bar. Today she acts as President and CEO and over sees operations of all aspects of the company including her two beauty bars as well as her e-commerce cosmetics store.

In 2016, the Fluhme Glam Bar made the decision to add the increasingly popular Microblading service to their menu.Tiffany and her talented staff were trained by Everlasting Brows.  The Glam Bar has since become the most popular Microblading center in its region.  Tiffany and her staff are proud to have become trainers for Everlasting brows and will educate other beauty industry professionals across the country with the Everlasting Microblading courses.

.Tiffany has been featured as a beauty expert on QVC, KDKA, Pittsburgh Today Live, as well as countless magazine covers, print and online publications. She is a published author writing a chapter titled "A Beautiful Life" in the book, "Inspired Entrepreneurs". Tiffany was recently recognized with the Pittsburgh Magazine's "Women in Business" award as well as recognized in Maniac Magazine's "Women of Power" Issue

Tiffany is a mother to two boys, and is committed to her family, career, and philanthropic efforts.  She continues to grow her resume as a beauty expert, and CEO of her rapidly growing cosmetics company.  Tiffany will continue to share her passion for the industry by educating other industry professionals, and will continue to work to instill beauty and confidence in women across the country.
About me
Crystal Collins
Seattle, USA
About Crystal Collins
With over 13 years as a cosmetologist, beauty has always been a deep passion. A desire to continue learning, Crystal became certified with hair color, hair extensions and attended various industry  shows around the US, taking advanced classes.

Helping others in the community by volunteering at the local women's shelter giving haircuts and positive words of encouragement, back-to-school haircuts for kids in need and visited the county detention center giving haircuts to at risk youth. Wanting more Crystal went back to school and earned her teaching license allowing her to share her skill and knowledge with others. She taught full-time at Tony&Guy Hairdressing Academy while maintaining her clientele.

Discovering lash extensions and instantly falling in love with their enhancements, Crystal obtained several certifications for classic and volume lashes and brow extensions.

Stepping back from full-time teaching she went back into the salon quickly building a large loyal lash clientele and becoming the most sought after lash artist in the Skagit Valley area. With a high attention to detail, meticulous focus and high standards to client safety and sanitation. Ultimately becoming a certified lash and brow extension trainer.

Following her dream Crystal created and opened Eye Candy Lash and Brow Parlour, a space to care for her clients and train students.

Searching for something more permanent than brow extensions she discovered microblading. Research led her to the industry leaders at Everlasting Brows for training and certification for brow microblading. The service became an instant success and the life-changing results to her clients are amazing. Dedicated to mastering the art of microblading, Crystal continues to take advanced classes and workshops and keeps on point with the industry standards trends and techniques by following her passion for learning, education and teaching others.
About me
About Kasia Baran
Kasia Baran is a skilled beauty specialist and the owner of DALLASH located in Dallas TX.

Paying strict attention to detail with plenty of patience and an eye for perfection.

Kasia Baran has been working in beauty industry since 2003. She is a licensed cosmetologist and nail technician in the states of Illinois, Texas and Florida.

Her passion has always been hair with a specialization in lashes and brows. A certified eyelash specialist by Lavish Lashes, JB Lashes, Borboleta Beauty, certified in contouring and coloring by Norvell, certified EverlastingBrows specialist, Elleebana Certified.

She is also an Aveda Master Stylist and Schwarzkopf colorist. World Hair Systems certified hair extensions specialist providing top techniques and top quality human hair.

Kasia Baran is a national certified trainer for EverlastingBrows, Elleebana, Belmacil and LavishLashes.
About me
Audrey Harper
New Mexico, USA
About Audrey Harper
Audrey B. Harper hails from Albuquerque, New Mexico where she's been in the professional beauty industry for nearly 20 years. She is a licensed Esthetician, Aesthetics Educator, and Permanent Makeup Artist.

Her first foray into this industry began when she was headhunted for her management skills by the most prominent Aveda salon in town. Audrey soon fell in love with natural beauty, and organic skincare. The first few years saw her taking on a role as an educator for her salon chain, as well as for the local Aveda Institute. Soon after, she won a scholarship for aesthetics, which became not just a career, but a lifestyle.

In 2016 Audrey opened her own salon & spa in the gorgeous Rio Grande River Valley, where she expertly provides services including clinical facials, advanced skin peels, full array of waxing, and lash services, as well as continuing to guest educate for local beauty schools and hold private trainings. That same year saw her begin her next journey by starting the state licensure program for Permanent Makeup. After finishing and completing her licensure program, and after exhaustive research, Audrey knew she wanted a more comprehensive education and immediately signed up for her first Everlasting Brows training courses hosted by EB owner Monika Ludwiczak. She quickly became enamored by the in depth, hands on approach Monika took in her trainings, and has since attended multiple EB courses across the US to further advance her own skill set.

A long time love of educating, and sharing information, had this former valedictorian approach Everlasting Brows in 2019 about becoming an educator with their brand. Many emails, and long plane rides later, Audrey is now realizing her dream of sharing knowledge and expertise with the next generations of Permanent Makeup Artists in the US and Australia.
About me
About Alyssa Johnsen
Alyssa Johnsen, Everlasting Brows Instructor, is based out of Salt Lake City, Utah. With over 5 years of experience in brows, logging more than 10,000 hours, she became one of Utah's top eyebrow artists.

Alyssa's passion for the beauty industry grew from a young age and fueled the drive that lead her through her education where she successfully completed and obtained her Master Esthetics license. Working in various business roles prior to graduation, Alyssa used the skills that she learned to open her own business, Ero Edge. Located in Salt Lake City, Ero Edge, specialized in eyebrows, waxing, and advanced skincare. After 3 years of owning and operating the business, she was trained to be an Everlasting Brows artist and since then has grown to have a substantial clientele. Since microblading, she has gotten national exposure. Alyssa was featured on LaurenConrad.com and has worked with multiple Hollywood stars. After many opportunities and the experiences, Alyssa's passion for this industry and teaching is unmeasurable and finds joy in creating an environment with her clients and students in which they can focus their energies to empower and inspire confidence.
About me
Kasia Dabkowska
South West England, UK
About Kasia Dabkowska
Hello Dear Reader, My name is Katarzyna Dabkowska. I have been in the beauty industry for over 14years. However, 5years ago I fell in love with permanent make up, which is now dominating my whole life. I'm very passionate about PMU and put all my heart into services and education here Weston-super-Mare. It has lead me to open my own salon and build a busy clientele.

I want to teach you how you can make a successful career too!
About me
Marlene Hernandez
Denver, USA
About Marlene Hernandez
Marlene started on the path of permanent cosmetics several years back. 5 years ago to be exact. She started by studying esthetics at CIE in Denver, Colorado. After becoming a state licensed esthetician, She opened the doors to The New You Spa, a skin care boutique in 2013. As an entrepreneur, she decided to increase her knowledge in the beauty industry. Permanent cosmetics and microblading were a clear next step. She took the plunge by attending training seminars in Canada. With her new found knowledge, she established Microblading Denver in 2016 in the Mile High City. Finding a niche in the Rocky Mountains, Marlene began to pursue more advanced trainings to keep developing her technique. Throughout this journey, her passion for refining her craft lead her to take advanced trainings with Everlasting. Those actions inspired a thought, to be able to provide world-class trainings in her city. To that end, she has traveled in the US, Mexico and UK to become an Everlasting Brows Instructor. In the fall of 2018 she became one of the newest Instructors after rigorous training at Everlasting Headquarters in London. It is her personal belief that life-long learning is a must, and for her it is the greatest honor to be able to provide the personal development necessary for her students to be the most successful artists possible.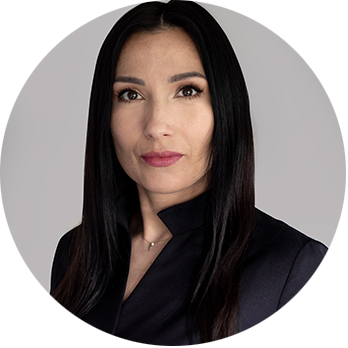 About me
Sylwia Kucharska
London, UK
About Sylwia Kucharska
I'm a highly skilled beautician, micropigmentation artist and a trainer who specializes in providing genuine and precise treatment and educational courses to all clients and students. I am VTCT permanent makeup and microblading assessor. I am able to motivate others and create a good working learning environment, encouraging team building, diversity and self-progression. I am winner in varied competitions on national and international level which gave me not only a new experience but also self-confidence. My eventful background has enabled me to bring professionalism to training and communicate effectively with people at all levels.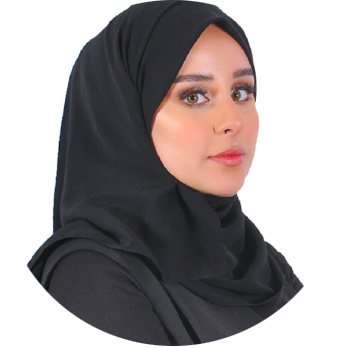 About me
Abrar AlYhya
Saudi Arabia
About Abrar AlYhya
Everlasting instructor based in Saudi Arabia. Master in microblading and micropigmentation for eyebrows, eyeliner and lips. Semi permanent makeup is my passion I work in each treatment as a live masterpiece..

My goal is to enhance natural beauty and educate future artists using amazing developed techniques by Everlasting brows.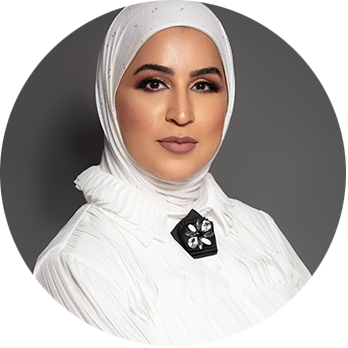 About me
About Layla AL aradi
Laila AL aradi, master educator and make up artist, owner of Layla harmony salon branches in Kuwait since 1998.

Laila AL aradi started her journey in the beauty business in the late 90s, studying in the world's biggest fashion cities, to deliver timeless beauty trends to Kuwait and the region. Her latest passion is to deliver her knowledge and skills to new aspiring artists in the Middle East.
About me
Antra Paeglite
Riga, Latvia
About Antra Paeglite
Hi! My name is Antra and my passion for beauty industry began at least 15 years ago (when I took quite few beauty couses), however, it wasn't until 2015 that I really began to pursue my passion and building my clientelle.

In December 2015 i took my very first training with Monika Ludwiczak, one of the Everlasting Brows founders, and definitely one of the best in the industry. Everlasting was their signature Microblading technique that I grasped quickly, which allowed me to become the main therapist at Everlasting's head office in London shortly after.

In April 2018 i did my VTCT Level 4 in Microblading, and had become proficient in all the Sleek and Everlasting techniques, I had learnt from the best in the business, and now it was time for me to take the next step, and to start my own beauty business, I wanted to put all the knowledge into practice. So later that year in July, I decided to take a chance, and I returned to my native Latvia, first renting a space at a hair salon. In a short time my business began to grow rapidly, so at the beginning of 2019 i opened my very own salon and school, which now employs eight therapists, and with an in house shop selling all the Everlasting and Black Lashes products.

I have since become an instructor for Black lashes pro (Everlasting's latest funky brand) and Everlasting, we will now be offering Everlasting training for beginners, or for those who want to sharpen and enhance their skills.

All in all it took a little luck, a little courage, and a lot of hard work, but it taught me the most important lesson - how I can now help other artists build their careers.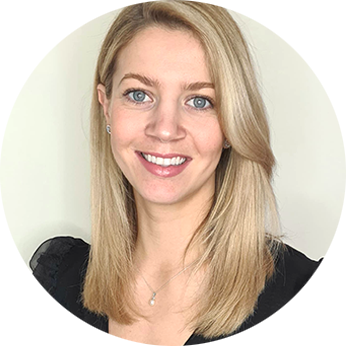 About me
Zoe Stapleton
Midlands, UK
About Zoe Stapleton
Hello, my name is Zoë, proud owner of Odette's Permanent Make-Up, Founded in September 2018. I fell inlove with Brows as soon as I started my initial training in 2018. Permanent makeup quickly became my passion, always looking for ways to perfect my methods and learn from the best in the industry. I, unlike some of the other trainers didnt grow up in or around the beauty industry. My first job in the industry was as a Demand Planner for Boots within the cosmetics division. Whilst in the role it became evident that is wasnt the job i wanted to do for the rest of my life. I then decided to invest my savings and time into training and starting my own business. My motto is that
About me
Ghada Aleid
Riyadh, Saudi Arabia
About Ghada Aleid
A Certified instructor with Everlastingbrows and the a co-founder of ED Sisters Salon. I was Born and raised in Saudi Arabia, Riyadh, but my love and passion for PMU has started in USA, Los Angeles while getting my Master's degree in computer science. Since that year i have decided to develop my skills in beauty art and took my 1st PMU course and start working in USA. Then i moved back to my country Saudi Arabia , where you rarely find a Saudi PMU and Microblading specialist , and start my business with my sisters who also join me in the PMU world and became a Masters in this field. Over the past several years , i have attended several courses, workshops and seminars that refine my skills and made me a leader in this path and a pioneer in the GCC.
/ images